Robert FitzWalter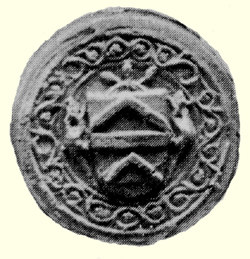 He was the grandson of the Robert who was a member of the group of barons who brought about Magna Carta.
He fought at the Battle of Falkirk, 1298, even though the name in the roll appears as Roger le FitzWauter, and was present at the siege of Caerlaverock.
Probably fought at the battle of Bannockburn, 1314, and at Boroughbridge, 1322
He died in 1326.
Robert appears in the following rolls in the database
The Caerlaverock Poem, K2; the Camden Roll, D95; and St George's Roll, E51.
Other members of the family appear in
The Falkirk Roll, H6, Roger le FitzWauter, and Glover's Roll, B186, Walter le FitzRobert
In these rolls the FitzWalter family bear
Or a fess between two chevrons gules