Robert de Scales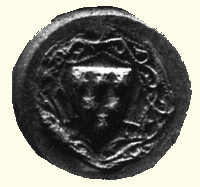 Robert fought in the Scottish wars, at Falkirk and Galloway, and was present at the siege of Caerlaverock.
He also took part in the campaigns in Wales and Gascony.
He died in 1305.
Robert appears in The Falkirk Roll, H83; The Caerlaverock Poem, K49, St George's Roll, E454, where he bears an unspecified number of escallops:
Gules semy of escallops argent

and The Galloway Roll, GA 108, where he bears
Gules six escallops argent

The second blazon conforms to the seal, but the number of charges was never significant at this time.