John de Sudeley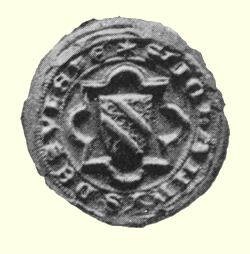 John was the son of Bartholomew de Sudeley.
Fought in the Scottish wars, although he does not appear in the rolls of that campaign. He was probably at the Battle of Bannockburn, in 1314.
He died in 1336.
John appears in St George's Roll, E 67
where he bears
Or two bendlets gules

Bartholomew de Sudeley, his father, appears in The Heralds Roll, 1270-80, HE174; and The Dering Roll, c1275, A149, and bears the same arms. Neither of these rolls is yet in the database. In The Camden Roll, D 60, Bartholomew displays two bars instead of the bendlets.
Or two bars gules

William de Sudeley, his brother, in The Galloway Roll, GA 49, bears
Or two bendlets gules a label componny argent and azure