Walter de Teye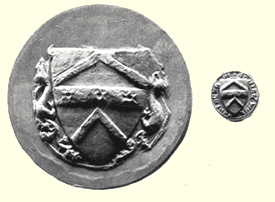 Walter served throughout the campaigns against the Scots, and fought at the battle of Falkirk in 1298.
He died in 1324.
He appears in the Falkirk Roll, H96.
Or on a fess between two chevrons gules three mullets of the field

The seal shows the mullets pierced.