William Touchet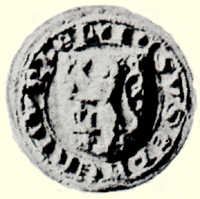 William does not appear in any of the rolls published so far.
It is said that he fought in Gascony and against the Scots.
What is known is that he fought against the King at the Battle of Boroughbridge in 1322. He was captured and executed shortly afterwards.
The arms on the seal are crusilly fitchy and a lion rampant.