the prisoner : links
Les trois plus intelligents sites que j'ai visités sont selon moi :
- Arvin W. Casas' "Village" : vivez et restez au Village pour toujours !
- Residents Only : pour la qualité de son "Essay" sur la série.
et
- songweaver.com pour son rapprochement intéressant entre X-Files et The Prisoner, le tout sur fond de paranoïa des personnages principaux.
Si vous découvrez d'autres sites, n'hésitez pas à me le faire savoir ci-contre :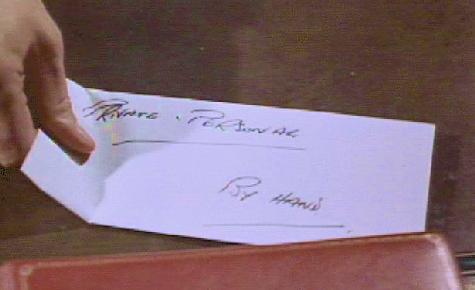 Pour le reste, je vous renvoie :
Au Webring Half a Dozen of the Other
Au fan club officiel anglais Six of One
| | |
| --- | --- |
| Ainsi qu'au fan club officiel français Le rÔdeur | |
Aux sites généralistes suivants :
1°)
2°)

3°)
4°) Le Prisonnier (TV BOOMERS)
5°) Prisoner Sites On The Internet
6°) Rev. Hellshaw

Si vous cherchez des sites consacrés à Patrick McGoohan :
Unofficial Patrick McGoohan Homepage
et

This Half a Dozen of the Other site is owned by Eric Alglave
[ Next Site | Previous Site | Next 5 | Random Site ]
Want to join the ring?