LOTUS FORD 79 by STUDIO 27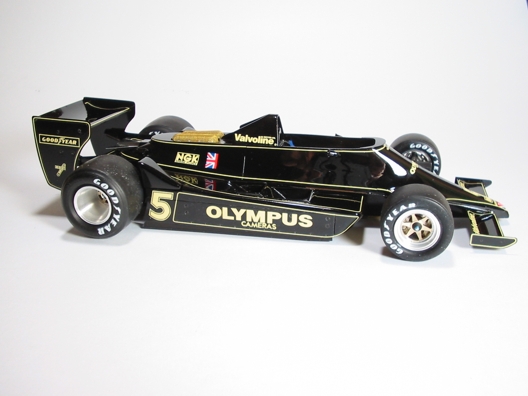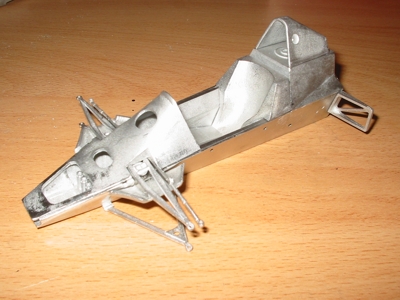 l'assemblage à blanc du cockpit montre que de petits ajustements sont nécessaires au niveau des joints. On constate également l'état de surface des pièces avant préparation.
A dry run shows that small adjustments are necessary to the joints. We can also notes the surface of the parts before preparation.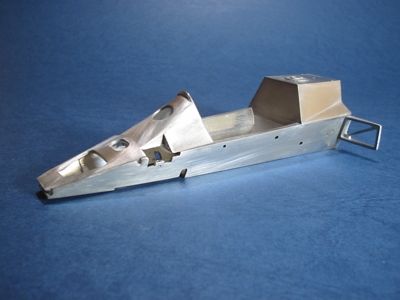 Photo 2 : les deux moities de cockpit sont collées avec de la colle époxy et un ponçage est effectué avec du papier de verre de plus en plus fins.
the two halves of cockpit are stuck with epoxy glue and a sandpaped is made with increasingly fine sandpaper.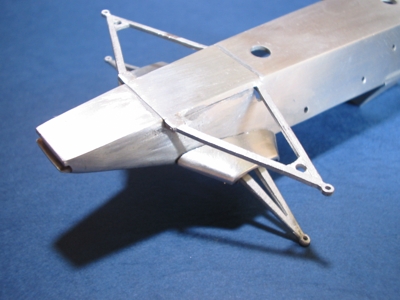 Photo 3 : Il en est de même pour le triangle de suspension inférieur. Les joints de collage sont comblés avec de la colle cyanoacrylate.
It is the same for the lower suspension arm. The joints are filled with adhesive cyanoacrylate.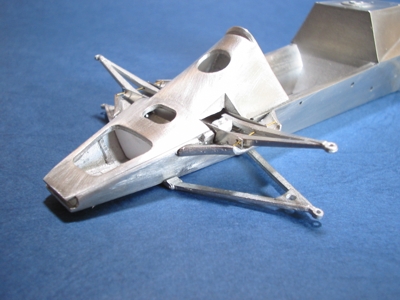 L'assemblage à blanc montre la faisabilité du montage des suspensions supérieures alors quee le cockpit est assemblé. L'axe des triangles de suspension est ajouté, il contribue efficacement à la tenue du modèle assemblé.
Dry run shows the feasibility of the assembly of the higher suspensions whereas the cockpit is assembled. The suspension axis is added, it contributes effectively to the behaviour of the assembled model..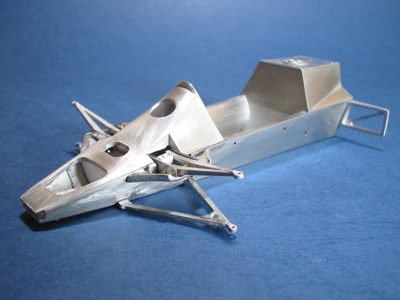 Photo 5 : Les coquilles inférieures M06 et M08 sont collées avant le montage des suspensions.
The lower shells M06 and M08 are stuck before the assembly of the suspensions.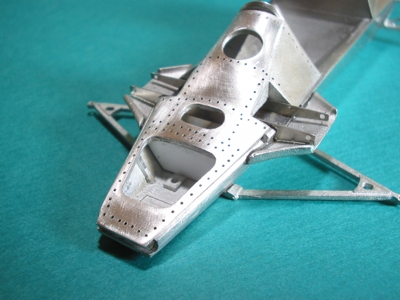 Photo 6 : Le rivetage du châssis et reproduit à l'aide de petits trous de diamètre 0,4mm.
The riveting of the frame and reproduced with small holes of diameter 0,4mm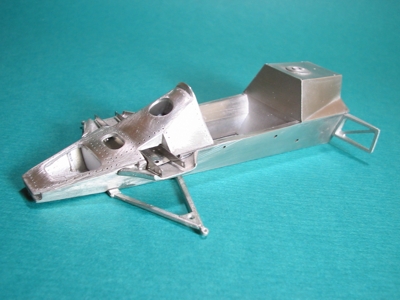 Photo 7 : La poutre supportant les triangles de suspension est mise en place avant peinture. Elle sera masquée avec du Maskol Humbrol.
The support beam of the higher suspension arm is glued before painting. It will be masked with of Maskol Humbrol.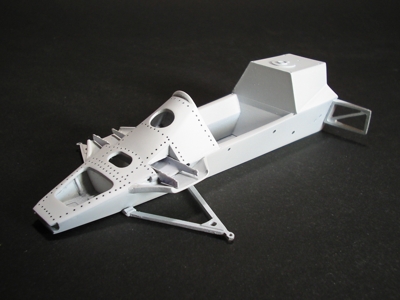 Photo 8 : Le châssis est alors apprêté avec de l'apprêt Tamiya blanc.
The body is primered with Tamiya's white surface primer.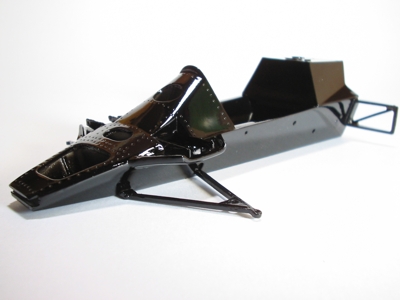 Photo 9 : Puis le châssis est peint en noir brillant polyuréthanne ou enamel. Ce type de peinture est obligatoire afin que la teinte Alclad II soit efficace.
Then the body is painted in glossy black (polyurethane or enamel). We must use that kind of paint with the Alclad II chrome color.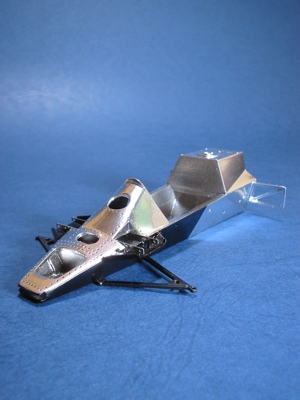 Photo 10 : Le choix de la teinte Alclad II Chrome est délicat car chacun sait que les châssis étaient en aluminium. Une teinte Aluminium poli semble donc plus indiqué. Mais les photos de la lotus montrent que le métal du châssis est très brillant. Au final, c'est à chacun de décider en son âme et conscience.
The choice of the colour Alclad II Chrome is delicate because each one knows that the body was in aluminium. Polished Aluminium colour thus seems more indicated. But the photographs of the lotus shows that the metal of the frame is very brilliant. So make your own choice.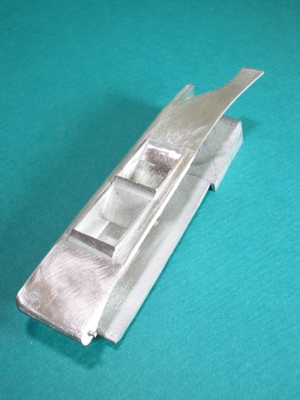 Photo 11 : Les pontons nécessitent une préparation assez sérieuse. Les vides, sur les cotés des sorties d'air, sont comblés avec de la carte plastique.
Sidepods require a rather serious preparation. The spaces on each sides of the air exit are filled with plastic card.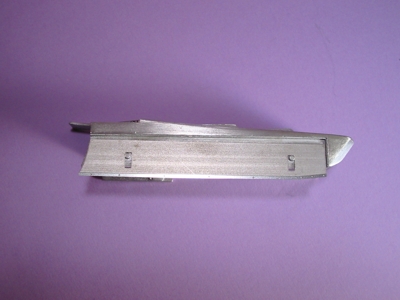 Photo 12 : la pose des jupes latérales est très astucieuse car elle autorise une translation verticale des jupes, ce qui garanti un bon contact avec le sol.
The installation of the side wings is very clever because it authorizes a vertical adjustment of the wing, which guaranteed a good contact with the ground.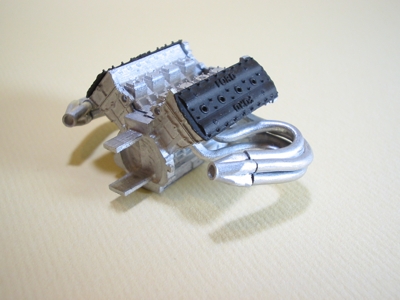 Photo 13 : L'assemblage de l'échappement est assez simple. Un bon surfaçage des pièces est nécessaire afin d'avoir un bon rendu de peinture noir mat.
The exhaust pipe building is rather simple. A good preparation of the parts is necessary in order to have a smooth surface for the flat black painting.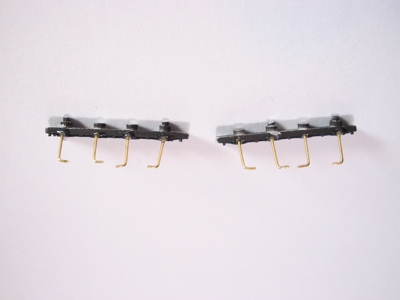 Photo 14 : Des tiges en laiton sont utilisées pour réaliser l'admission d'essence.
Brass stems are used to realize the fuel admission.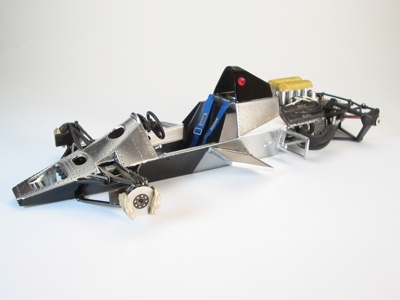 Photo 15 et 16 : le moteur et la boite de vitesse sont collés en même temps sur le châssis afin d'être correctement alignés.
the engine and gear box are stucked at the same time in order to be in the same axis line.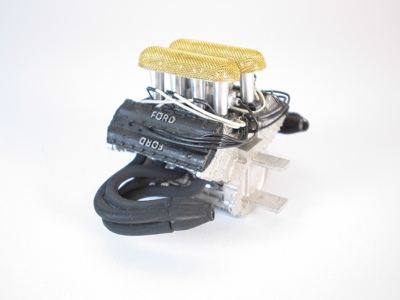 Photo 17 : Le moteur est terminé. Les pièces fournies dans la boite (trompette d'admission et grillage de protection) lui donne une fière allure.
The engine is finished. The parts provided in the box (air funnel and protection) gives him a nice look.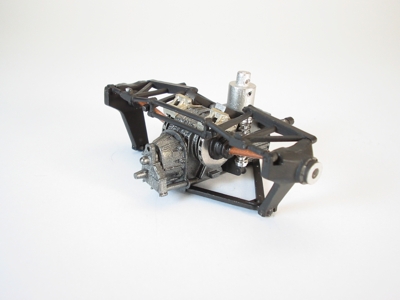 Photo 18 : Les suspensions de la boite de vitesses semble assez complexe mais le montage ingénieux produit par Studio 27 simplifie agréablement la tâche.
The suspensions in the gear box seems rather complex but the clever assembly produced by Studio 27 deeply simplifies the work.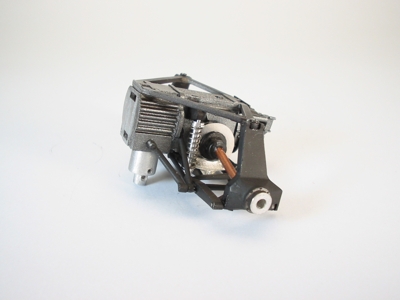 Photo 19 : Les amortisseurs en métal tourné sont magnifiques, ils rendent la boite de vitesse très réaliste.
The turned metal shock absorbers are splendid, it returns the gear box very realistic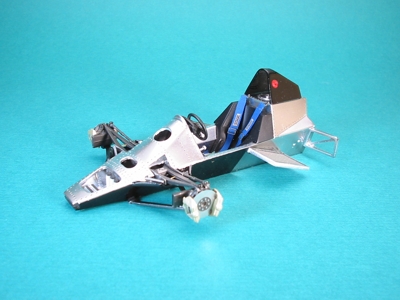 Photo 20 : Le cockpit est presque terminé. Les harnais sont fournis dans la boite et sont identique à ceux vendu séparément en tant qu'accessoires.
The cockpit is almost finished. The harnesses provided in the box are identical to those sold separately as accessories.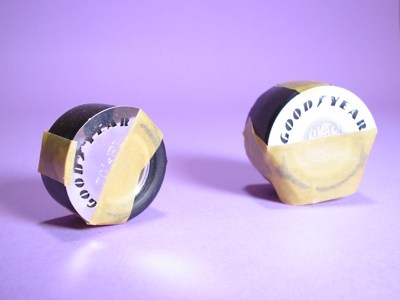 Photo 21 : Le marquage des pneus est réalisé à l'aide de pochoirs Museum Collection et de blanc mat Tamiya dilué à 50% avec de l'alcool à 90°.
The marking of the tires is realizes with photoetched template from Museum Collection and with Tamiya's flat white diluted to 50% with 90° medicinal alcohol.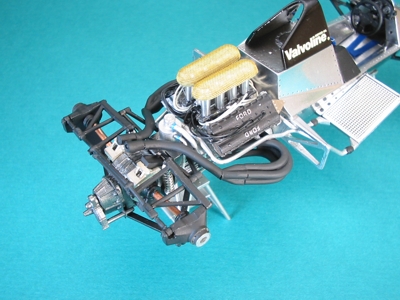 Les canalisations de refroidissement sont assez difficiles à mettre en place. Ils frottent contre les échappements. Ceux-ci ont été repeints au pinceau afin d'effacer les traces de lutte…
The drains of cooling are rather difficult to set up. They rub against the exhausts pipe. They were repainted with a brush in order to erase the fight damage…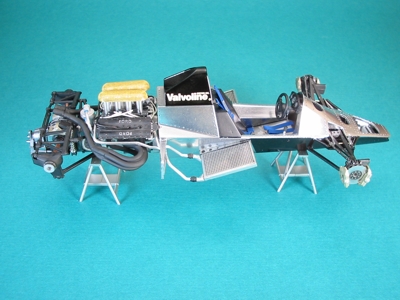 Photo 23 : A ce stade du montage, la lotus peut être mise en situation dans un diorama « stand ». Les trépieds utilisés proviennent de la FW24 Tamiya.
At this stage, the lotus can be put in situation in a "garage" diorama. The tripods used come from the Tamiya's FW24.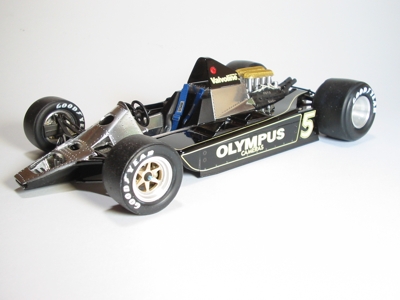 Photo 24 : Les pontons et les roues sont collés avec de la colle époxy. Les bavures de colles sont immédiatement nettoyées avec un mélange à 50% d'eau et d'alcool modifié à 70°.
Sidepods and wheels are stucked with epoxy glue. The burs of glue are immediately cleaned with a mixture of 50% water and 70° medicinal alcohol.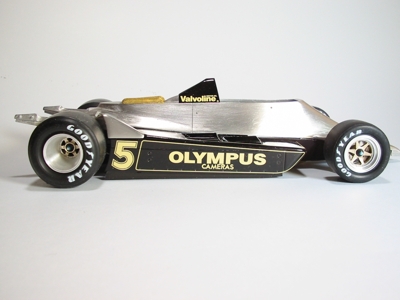 Photo 25 : La préparation de la pose du support de l'aileron arrière et de la carrosserie commence à ce stade. La pose de cette dernière sur le nez n'est pas immédiate et du métal et enlevé à l'intérieur de la carrosserie avec une mini-perceuse.
The preparation of the rear wing support and of the body starts at this stage. A lot of metal is removed in the interior of the body with a mini-drilling machine.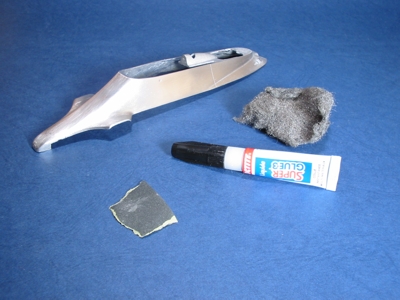 Photo 26 : L'oxydation à la surface du métal est enlevée à l'aide de limaille de fer. Les trous éventuels sont comblés avec de la superglue et poncés avec du papier de verre 1000.
Oxydated metal on the surface of metal is removed with iron filings. The possible holes are filled with superglue and are sandpapered with sandpaper 1000.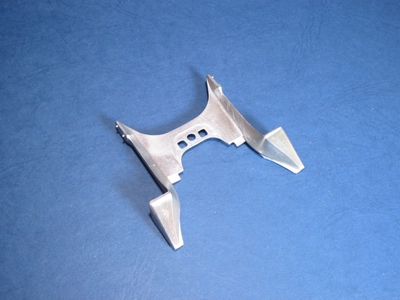 Photo 27 : Afin de maintenir le support d'aileron en place, des rectangles de cartes plastique sont collés sous le support et viennent s'insérer sans les pontons.
In order to maintain the rear wing support, plastic cards are stuck under the support and are inserted in the sidepods.