"THE 5TH ARMORED DIVISION ASSOCIATION, INCORPORATED"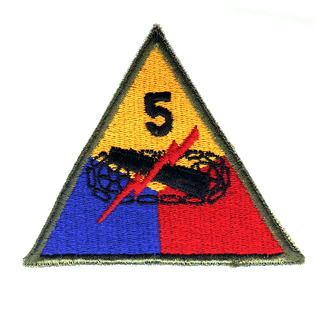 Purpose of the association:
To preserve and strengthen comradeship among the one-time members of the Armored Division and to do all things necessary to accomplish this end.
Membership:
All personnal having served with the 5th Armored Division or its attached units during any periode from its date of activation, 1 October 1941 until 1 June 1945, and who are not dishonorably discharged, are eligible to become members of the Association.
Widows of former members may become Associate Members by paying the annual membership dues.
Selected personnel with a close affiliation with the purpose of the Association may elected by majority vote of the members in attendance at the annual business meeting to a status of Associate Members in the Association

63rd Annual Fifth Armored Division Association, Inc. Reunion
August 13-16, 2009
Mechanicsburg, Pennsylvania.

Holiday Inn Harrisburg West
5401 Carlisle Pike
Mechanicsburg, Pennsylvania 17050
Mail Registration with Payment to:
5th Armored Division Association
c/o Jeffrey C. Smith, Vice President - 63rd Reunion
404 W. 12th Street
Dover, Ohio 44622
Make check payable to:
63rd 5th Armored Division Association Reunion


Newsletter:


NATIONAL SECRETARY:
5th Armored Division Association
Will Cook, Secretary
16471 Nottingham Drive
Wapakoneta, OH 45895-9471
Phone 419-739-9677
E-mail: Will Cook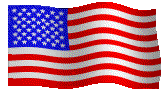 Home 5th AD

All rights reserved, 5th Armored Division Association
Created May 18, 1998 by Yves J. Bellanger
Updated July 7, 2009