Henry de Percy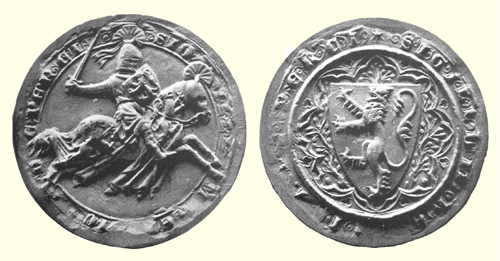 Henry's was the third son of another Henry. His mother was Eleanor, sister of John de Warenne, Earl of Surrey, who also sealed the Barons' Letter.
Served in the Scotish Wars, and was present at the Battle of Falkirk, 1298, and the Siege of Caerlaverock, 1300.
He was present at the siege of Stirling, 1305, and joined the Earl of Lancaster in the confederacy against Gaveston, for which he was pardoned.
He fought at the Battle of Bannockburn in 1314, and died in 1315.
Henry appears in the following rolls in the database: The Falkirk Roll, H102; The Caerlaverock Poem, K18
In these rolls he bears
Or a lion rampant azure