Denis Lorrain
---
denislorrain.org: Home Page
Site last updated: 02/18/2023

---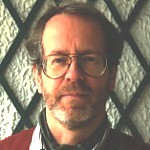 Born in 1948, Canadian and French citizen. He has studied at the Music Faculties of the Universities of Montreal and McGill (Canada). From 1973 to 1979, he has studied and worked in Europe, at Utrecht, Paris and Marseille. He holds a Doctoral Degree from the University of Paris I Sorbonne (France), in Music and Aesthetics of Musical Arts, directed by composer Iannis Xenakis. Assistant-Professor at the University of Montreal from 1980 to 1982, he has taught Computer Music and Composition. He left this appointment to join the Pedagogy/Production Department of IRCAM, Paris, where he has worked as Teaching Assistant and Computer Music Projects Director. From 1988 to 2008, he has been Professor of Electroacoustics and Computer Music at SONVS, Composition Department of the Conservatoire National Supérieur de Musique et Danse of Lyons (France). During these years, he also continued collaborating with IRCAM on various grounds (Musical Assistant, Technical Advisor, Research Associate). From 2008 to 2015 he has been Professor für Musikinformatik at the Hochschule für Musik (University of Music) of Karlsruhe (Baden-Württemberg, Germany).

His compositions, for solo instruments, ensemble and orchestra, as well as tape, mixed, or computer driven MIDI piano, have been performed in America and Europe since 1970.
===================================
Né en 1948, citoyen canadien et français. Il a étudié aux Facultés de musique des universités de Montréal et McGill (Canada). De 1973 à 1979, il a étudié et travaillé en Europe, à Utrecht, Paris et Marseille. Il détient un Doctorat en Musique et esthétique des arts musicaux, dirigé par le compositeur Iannis Xenakis à l'Université de Paris I Sorbonne (France). Professeur-associé à l'Université de Montréal de 1980 à 1982, il a enseigné l'informatique musicale et la composition. Il a ensuite rejoint le Département pédagogie/production de l'IRCAM, Paris, où il a collaboré en tant qu'assistant d'enseignement et réalisateur en informatique musicale. De 1988 à 2008, il a été professeur d'électroacoustique et d'informatique musicale à SONVS, Département de composition du Conservatoire national supérieur de musique et danse de Lyon (France). Pendant cette période, il a continué à collaborer à plusieurs titres avec l'IRCAM (assistant musical, conseiller technique, chercheur associé). De 2008 à 2015, il a été Professor für Musikinformatik à la Hochschule für Musik de Karlsruhe (Baden-Württemberg, Allemagne).

Ses compositions, pour instruments solo, ensemble, orchestre, ainsi que bande, mixtes, ou piano MIDI piloté par ordinateur, ont été exécutées en Amérique et en Europe depuis 1970.


All texts and text files available on this site are licensed under a Creative Commons Attribution-NonCommercial-ShareAlike 2.5 License.
---
Programming in LISP (Common LISP)

---
em@il = "Denis Lorrain" <dlo@denislorrain.org> = dlo at denislorrain.org

---