EXHIBITIONS
2020,18,16,15,14,13 e Kawasaki, Tokyo
2019,17,15,13 Galery IROHA, Nagano, Japan
2018,19 The 5th Crosscurrent Exhibition, Tokyo Metropolitan Art Museum 
2017,18 Galerie Sabra, Lyon
2016 Château Conti, Isle-Adam
2016 Chapelle Sainte-Foy, Beaumettes (Gorde)
2016 Hôtel Ba Bleau, Nagano
2015 Mairie de Saint Maur
2015 Salon des artistes français, Grand Palais, Paris
2019,15,06 Ateliers d'Art de Saint Maur, France
2013 9eme International Visual Arts
Workshop & Exhibition, Bangkok
2012 Banque Crédit Mutuel, Champigny
2012 Session House Kagurawaka, Tokyo
2010,09,08 Galerie Yorozu à Nagoya
2009 Charité St Eutrope, Gordes
2004 Art Event, Anvers
2003 Exposition d'Art d'Ernée
2003 Exposition « Radiguet », Musée de Saint-Maur
2003 Galerie Etienne de Causans, Paris
2002 - 1992 The Gallery, Londres
1999 Galerie Catherine Guérard, Paris
1999 Free Space Gallery, Tokyo
1996 Hôtel Scipion, Paris
1995 Espace Communication, Paris
1995 Prix de Portrait, Académie des Beaux-Arts, Pris
1994 Galerie Philippe Fregnac, Paris
1992,91, Free Space Gallery, Tokyo
1991 Fujii Gallery Moderne, Tokyo
1988 Cité Internationale des Arts, Paris
Yoko Kume was born in Tokyo. While in Japan and in France, she studyed oil painting at Musashino Art University in Tokyo, and at the ENSBA of Paris (École Nationale Supérieure des Beaux-Arts de Paris).
She was educated by well-known Italien Artist Leonard Cremonini duaring 6 years in Paris.
She receved many honors including selection by French Art Academy for «Portrait Prize».She painted a variety of objects in her artwork. With over thirty years of practice, her area of expertise includes flowers, still life, landscape.



EDUCATION & PRIZE
1995 Selected of Portrait Prize, French Art Academy
1992 Graduated from ENSBA of Paris, Painting Department
École Nationale Supérieure des Beaux-Arts de Paris, Atelier Leonard Cremonini
1988 Fellowship of Paris, Musashino Art University
1984 Graduated from Musashino Art University, Oil Painting Department
1982 Prize of excellence, Musashino Art University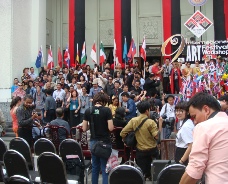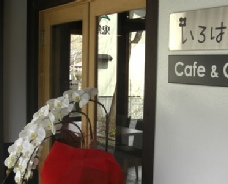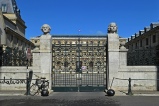 Entrée des Beaux-Arts de Paris ボザール(パリ美術学校)校門 ⇒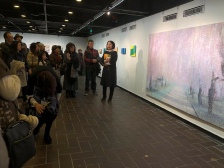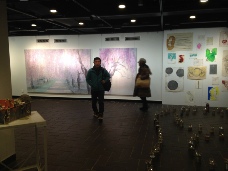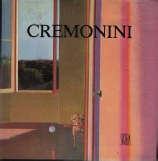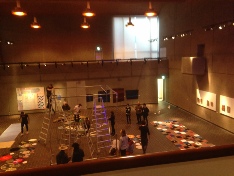 Session House Kawasaki, Tokyo
Galery IROHA, Nagano, Japan
Crosscurrent Exhibition, Tokyo Metropolitan Art Museum 
Galerie Sabra, Lyon
Château Conti, Isle-Adam
Chapelle Sainte-Foy, Beaumettes (Gorde)
Hôtel Ba Bleau, Nagano
Mairie de Saint Maur
Salon des artistes français, Grand Palais, Paris
Ateliers d'Art de Saint Maur, France
9eme International Visual Arts
Workshop & Exhibition, Bangkok
Banque Crédit Mutuel, Champigny
Session House Kagurawaka, Tokyo
Galerie Yorozu à Nagoya
Charité St Eutrope, Gordes
Art Event, Anvers
Exposition d'Art d'Ernée
Galerie Etienne de Causans, Paris
The Gallery, Londres
Galerie Catherine Guérard, Paris
Free Space Gallery, Tokyo
Scipion, Paris
Communication, Paris
Prix de Portrait, Académie des Beaux-Arts, Pris
Galerie Philippe Fregnac, Paris
Free Space Gallery, Tokyo
Fujii Gallery Moderne, Tokyo
Internationale des Arts, Paris